Ambleside things to do in and around the local area
Ambleside things to do, there are endless opportunities to have fun, and find amazing adventures in and around the Ambleside area, below is some information to get you started. Brathay Lodge staff have a good knowledge of the local area and will be happy to help with any information.
Brathay Lodge is the perfect base to see the lakes
Always Something to do in the Lake District!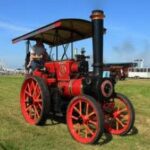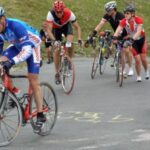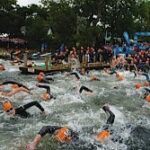 Of all the Lake District places to stay, Ambleside makes an ideal holiday base to explore the National Park, being central Lake District and at the crossroads of the North South and East West roads. The area surrounding Ambleside is one of the most picturesque and tranquil places in England which inspired Wordsworth, John Ruskin and Beatrix Potter who chose to make their home in the beautiful area of the Engsh Lakes.
Below you will find links to places of interest, events which go on all through the year and as diverse as mass fresh water swimming, cycling and running events to an International Jesters Tournament , surrounding venues in the lakes area and places to eat for all tastes and budgets
Ambleside things to do and see in the local area
Ambleside things to do and see
Stock Ghyll Force, Ambleside things to do and see
A short enjoyable walk from Brathay Lodge Ambleside, leads to Stock Ghyll Force an amazing 70 foot waterfall, which once had the nickname of Rattle Ghyll and helped to power 12 watermills, in its past industrial connection for creating bobbins for silk and cotton thread and to process wool. Stock ghyll force is part of the River Rothay system which cascades through a series of smaller falls before ending up in the centre of Ambleside, passing under the famous Bridge House before eventually draining into Lake Windermere.
The falls can be viewed safely from a purpose built platform. Which is a popular place for photographers. It makes an  especially beautiful scene in the springtime when a bed of daffodils creates a stunning carpet below the falls.
The Bridge House, Ambleside things to do and see
The Bridge house ambleside is a popular attraction that tourists come to see and have their photo taken by. It amazingly dates back to the 17th century, when it was built by a local influential Ambleside family, the Braithwaites. The family used the Bridge house to access their lands across Stock beck and also as an apple store. Since the 17th century it has had many uses, it has been a chair maker's, a counting house for the mills at Rattle ghyll, a cobblers and unbelievably, home to a family of eight.
Galava Roman Fort, Ambleside things to do and see
A short walk from Brathay Lodge Guesthouse is the Roman fort of Galava, originally a wooden construction built to house a 200 strong garrison in the 1st Century when soon after it was abandoned. Some time later in the second century, probably under Hadian's rule it was demolished and rebuilt in stone and upgraded to house 500 men.You can see the fort's layout today since its excavation between 1914 and 1920, artifacts from the dig are held in the kendal museum, which include a tombstone of a clerk killed by enemy action.
Find out what's going to be on in the area during your stay, or find out what's happening then plan your stay? Either way, there's plenty to see and do! in Ambleside and the surrounding area. Follow this link to see all upcoming events in Ambleside and the surrounding area.
Nearby towns and villages Nearby places of interest We are 10 minutes' walk from Lake Windermere where pleasure boats abound and for the more active water sports are available. Around Ambleside there are numerous […]
Welcome to Joint Adventures, home of outdoor activities in The Lake District. Joint Adventures is committed to organising high quality outdoor adventure activities and outdoor skills courses throughout The Lake […]
You're spoilt for choice when it comes to dining in Ambleside. To the left you will see a map highlighting some of the restaurants available in just a short walk. […]